Moved by a calling they couldn't turn away from, in 2017 a group of committed professionals from different private sectors came together for one cause: to show up for their people. Por Los Nuestros is a non-profit organization based out of San Juan, Puerto Rico with a focus on renewable energy solutions, community advocacy, and public health.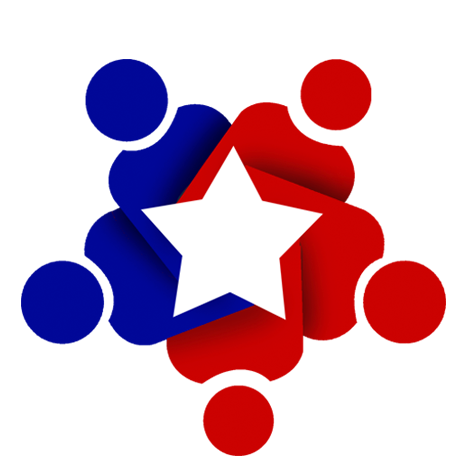 Hence the name — Por Los Nuestros, which translates to "for ours."
Por Los Nuestros, a non-profit organization dedicated to improving the lives of rural communities in Puerto Rico, has always prioritized efficiency as its main focus since its founding. Through this dedication, the organization has successfully provided clean and safe drinking water to over 7,100 households in Puerto Rico.
The board remains committed to seeking the best resources to find efficient and cost-effective solutions that prioritize community empowerment. This has allowed the organization to create more empowered communities and expand their initiatives beyond renewable energy programs into resilient infrastructure development, enabling communities to better respond to natural disasters such as earthquakes and hurricanes.
The board is composed of notable professionals, including attorneys Annabelle Torres Colberg and Pedro Ortiz, health expert Dr. Francisco Arraiza Antonmattei, marketing specialist Hilda Rodríguez, and attorney and engineer Eli Díaz Atienza. Despite their diverse backgrounds, the board shares a common vision of fostering resilient rural communities in Puerto Rico. Their continued efforts towards this mission reflect their commitment to a more sustainable and equitable future for all.
From the early months of post-hurricane María reconstruction, the group has advocated for those most affected by the disaster by providing preventative healthcare services, water, food, medicine and essential supplies. Ever since Hurricane Maria ravaged the island's already compromised infrastructure, the group has been on a quest to restore, improve, and rebuild rural communities with the goal of having them achieve self-sufficiency. As immediate relief became less vital, Por Los Nuestros realized communities needed permanent solutions rather than temporary ones.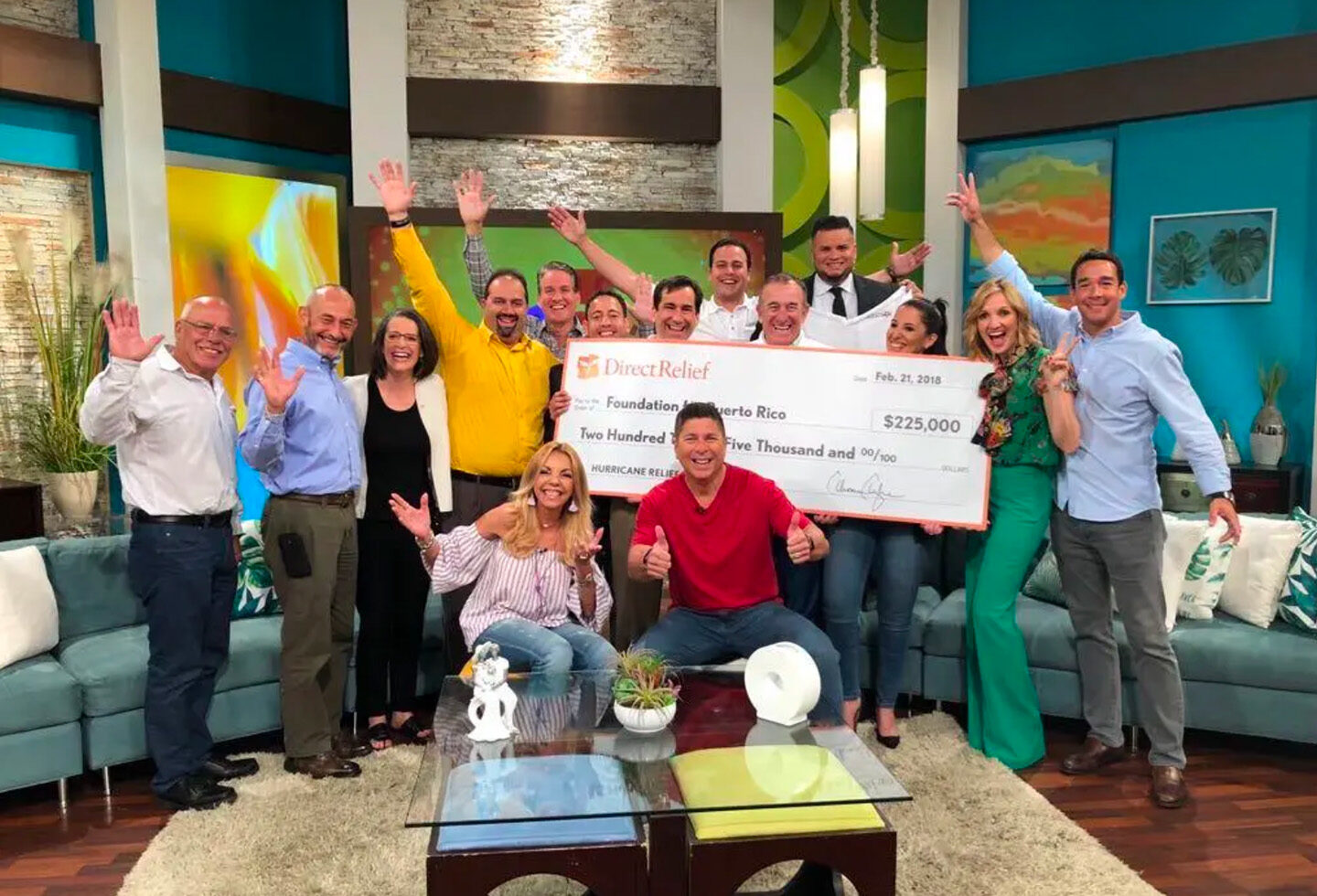 What We've Accomplished
In the aftermath of the hurricane, Por Los Nuestros identified four main issues it would tackle: identifying safe water sourcing solutions, constructing an energy grid powered with solar energy, executing a mobile immunization campaign, and aiding businesses that serve impacted communities.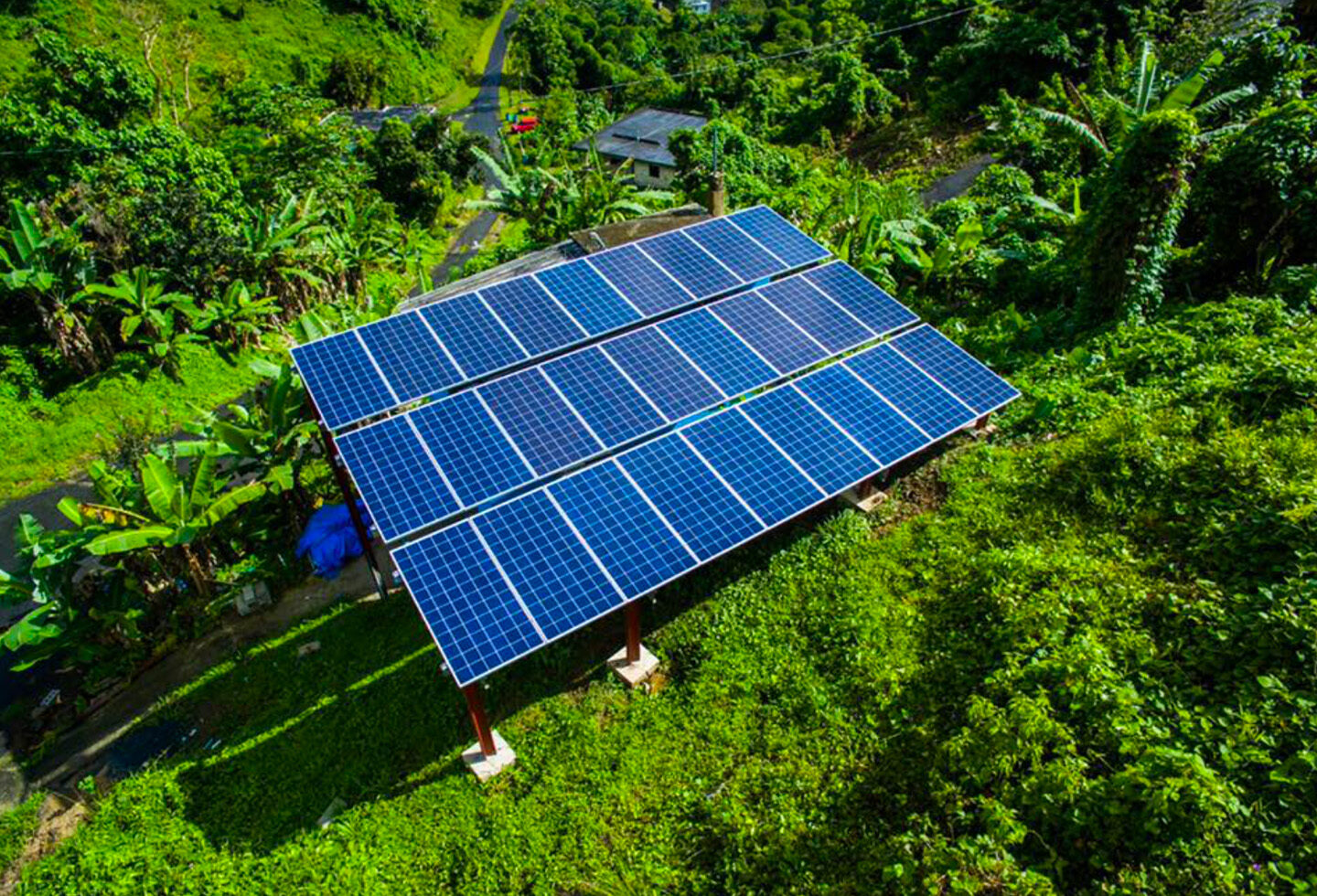 Our past projects
• Establishing off grid solar powered laundries in 13 locationssuch as La Perla, Loíza, and Utuado.
• Partnering with grass-roots organization Waves For Water to provide distilled water through the installment of Purified Water Oasis cisterns in 25 key areas around the island
• A mobile immunization campaign in which over 1,300 people were vaccinated against mosquito-transmitted diseases caused by stagnant water and mass deaths of farm animals due to the hurricane aftermath
• Restoring fishing operations, reconstructing run down properties, installing solar-powered systems to enable proper storage of fish, and replacement of fishing boat motors at the Punta Santiago Fishing Village in Humacao
• The reconstruction of the community center at Villas del Sol, Sabana Seca.
• Reconstruction of a warehouse for the elderly center of San Rafael in Arecibo Converted more than 33 non-PRASA rural aqueducts under our resilient energy program, bringing clean and reliable water access to communities in need.
What We're Working on Right Now
Five years after Hurricane Maria devastated Puerto Rico, our organization's primary objective is to provide support for vital infrastructure to those communities in greatest need. In response to the earthquakes that shook the island in January 2020, we have been working diligently to create more resilient rural aqueducts to combat the challenges posed by climate change. Additionally, we are currently building two water tanks in Anones Maya in Naranjito and Asomante 1 in Las Piedras, as a direct response to the earthquake crisis.
Thanks to a generous grant from AbbVie and Direct Relief, our organization has been able to create 31 energy-resilient rural aqueducts, providing access to clean water for at-risk communities using solar energy, batteries, and backup generators. We are proud to announce that with the ongoing efforts, we are confident that we will be able to provide running water to a total of 33 non-PRASA communities by the end of May 2023.
Once this goal is achieved, we estimate that the number of families impacted will be over 7,425, providing them with access to clean drinking water, which is vital for their health and wellbeing. Additionally, with the implementation of these energy-efficient systems, our efforts will also result in a significant reduction of over 618 yearly metric tons of CO2 emissions, providing a more sustainable and eco-friendly approach to the provision of water to these communities. We are dedicated to continuing our mission to foster resilient rural communities in Puerto Rico and provide permanent solutions to those in need.
Through these initiatives, we are committed to promoting sustainability and resilience in Puerto Rico's rural communities, ensuring that they have access to the essential resources they need to thrive.