Combating a Deadly Disease With Solar Laundries
After Hurricane Maria, getting communities out of leptospirosis infected river sources was one of the island's main public health challenges
Moving Away From Leptospirosis and Into Self-Sufficiency
One of the main health issues in the direct aftermath of hurricanes Irma and Maria was the lack of clean and reliable water for at-risk communities.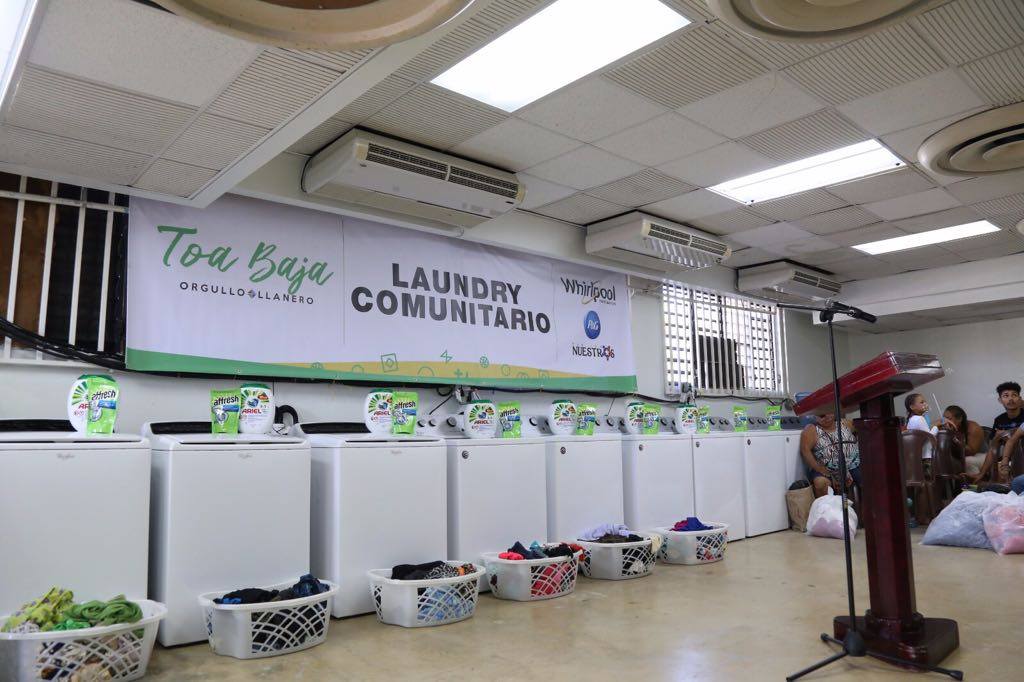 Even before the 2017 hurricane season ravaged the island, many rural communities in Puerto Rico did not have access to clean drinking water or electricity, due to the fact that they were not connected to the island's central aqueduct system.
For environmental chemist and Ph.D. candidate Alex Rodriguez, this was a problem he could not look away from. "One of the issues I saw as a chemist and water specialist was that people kept using disease-ridden rivers and creeks as water sources. People were starting to die, predominantly because of leptospirosis caused by dead farm animals upstream" Rodriguez commented.
According to the U.S Center for Disease Control and Prevention, leptospirosis is an infection caused by the spread of infected animal urine through "contact with water, soil, or food contaminated with the urine of infected animals." Post-hurricane Maria, rural areas had become a hotbed for this type of disease, exacerbated by the fact there were no safe water sources available for daily activities such as doing laundry.
Then came the death of yet another young man from leptospirosis. He was 27 years old, the same age Rodriguez was at the time. "That could've been me," he remarked. This was the straw that broke the camel's back. It all hit too close to home, and something had to be done.
Rodriguez, who is originally from the municipality of Canovanas, quickly lept into action. He reached out to a friend who was beginning to put together relief efforts with an organization called Por Los Nuestros. That friend was Jay Fonseca, a popular local radio host, and political pundit, who got on board with the idea from the get-go.
"I called Jay and said: 'we're doing solar laundries'" Rodriguez recalls.
Into Action with Por Los Nuestro
Going off of that pivotal phone call they went live on Jay's radio show, and within minutes three companies had pledged to donate resources. Whirlpool donated the washing machines, Procter and Gamble donated detergent pods and Sonnen, a German solar battery maker, donated the solar energy batteries.
The solar laundries would be completely free to the communities with a limit of 2 rounds of washing per family. Por Los Nuestros opened its first solar laundry in Caguas, where the young man that had died from leptospirosis had gotten infected, and continued opening laundries throughout the non-PRASA communities.
PRASA stands for Puerto Rico Aqueducts and Sewers Authority, and the communities where the solar laundries were installed were part of the 12% of rural areas where PRASA did not service water. As a result, many of these regions relied on underground wells powered by electric pumps to source clean water. But there was one caveat; these areas were prone to power outages, and no power meant no water.
Though funding primarily provided by Direct Relief, Por Los Nuestros was able to power 13 solar laundries in total, successfully combining relief efforts from the private sector, community church leaderships, and humanitarian aid organizations. Among the municipalities relieved were: Loíza, Guaynabo, Toa Baja, San Juan, Morovis, Vega Baja, and Humacao.